THE Bark Park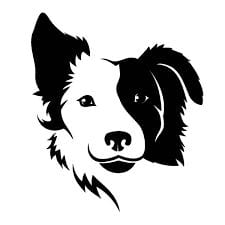 THE Bark Park
Marion Park District's THE Bark Park, a 39,150 – square foot canine exercise and play venue, opened in January 2018.  THE Bark Park is in Harrison – Bruce Park (formerly Russell Street Park) with its entrance at 1110 West Goodall Street.
The membership-based dog park is open 7 days per week from sunrise to sunset.  Membership fees are based on a 'per dog' registration and be effective from January through December of each year.  Membership for the 1st dog is $20.00 with $5.00 / dog thereafter with a maximum of four dogs per member.  Patrons are be required to supply current vaccination (rabies, bordetella and DHPP) and registration information for their dogs in the application process.  A secure keypad code lock is in place to provide security for the patrons.  Members are provided with an initial code for entrance upon approval of membership.  Codes change quarterly and a new code is provided (via text message or phone call from One Call Now) for access to the park.
THE Bark Park provides separate fenced areas for 'small' dogs and 'large' dogs.  Each play area includes a pavilion with concrete flooring and picnic tables.  The pavilions have electricity and running water included.  There is additional bench seating located remotely from the pavilions, as well.  There are three (3) play features in each compartment.  They were constructed 'in house' by Marion Park District Park Services personnel and are comprised of many re-purposed parts of outdated play equipment from other Marion Park District Parks.  Each compartment has a 'dogipot' waste container for disposal of pet waste.  Baggies and a large waste receptacle are components of each 'dogipot'.
THE Bark Park Waiver & Release
THE Bark Park Rules & Regulations
Applications and Waiver forms must be completed and returned to the Marion Park District.
ALL new members must submit their application, waiver form, vaccination records and payment to the Marion Park District before a code will be issued.  Existing members can submit renewal payment below.  Please make sure that your vaccination records are up to date with the Marion Park District.
To submit your documents online, please fill out the fields below:
Applications, Waiver forms and vaccination records may also be returned to:
Marion Park District
519 Parish Ave.
Marion, IL 62959
You may mail or provide them to the Administrative office!
Initial and Renewal fees may be paid online by using the links below:
Dog 1:
DOG 2:
DOG 3:
DOG 4: